Farmhouses, hotels, companies: Lago Trasimeno Perugia Umbria
In questa pagina troverai tutte le Strutture Ricettive a Lago Trasimeno
Se stai cercando dove dormire a Lago Trasimeno qui sotto potrai confrontare i prezzi di HOTEL, B&B, AGRITURISMO VILLAGGI E CENTRI BENESSERE a Lago Trasimeno (Perugia - Umbria).
Allwebitaly.it è un sito web che nelle relative sezioni Ti aiuta a trovare il miglior prezzo per le Tue Vacanze in Italia ed in particolare a Lago Trasimeno)
Tutte le strutture Turistiche sono pubblicate con Foto, Descrizione, Recensioni, Mappa, Prezzi Last Minute ecc.
PRENOTA SUBITO ONLINE I MIGLIORI: hotel, bed and breakfast, agriturismi, residence, appartamenti, villaggi turistici e case vacanza a Lago Trasimeno
"Villa I Ricordi del Cuore" an amazing Life Experience Welcome in "Villa I Ricordi del Cuore" Spa & Resort This incredible villa is completely available for you, to enjoy one of the best life experiences in your life. Equiped with every comfort available, with the advantage of one of the best landscape in Umbria, facing the Trasimeno Lake, completed with the most exclusive services, "Villa I Ricordi del Cuore" offer you an...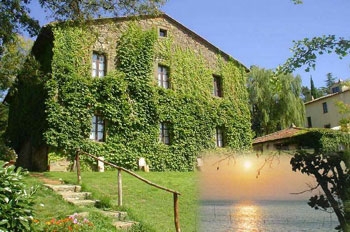 Cime Agritourism is located on top of a hillock overlooking on one side the hills of Tuscany's countryside and on the other side the wide lake Trasimeno. This Agritourism consists of a rural home and three smaller guest houses bordering a private wood of tall trees. Discover the pleasure of a vacation immersed in total peace and surrounded by the greenery of the hills between Umbria and Tuscany. Agritourism Le Cime welcomes you in a homely and familiar way.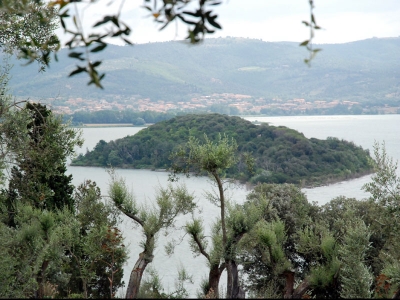 Trasimeno Lake had a tectonic origin. 3 million years ago, there was a shallow sea in this part of Umbria. Then a depression formed by geologic fractures, allowed the birth of Lake Trasimeno. Historically, Trasimeno was known as The Lake of Perugia and this name makes it easy to understand the importance that the lake has always had for the whole of north-western Umbria and for the Tuscan Chiana district. In prehistoric times, this lake was extended so as to almost reach Perugia....
---